Commercial & Residential Pick-Up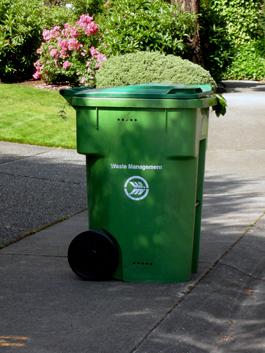 The Town of Olanta offers residential and commercial trash pick-up through Waste Management, Inc.  There is no deposit required for this service. Please contact the Olanta Town Hall between the hours of 9:00 a.m. and 5:00 p.m. Tuesday through Thursday at 843-396-4301 regarding applications for service.
The fees for this service are as follows, per container.  These prices will go into effect on July 1, 2021.
Residential 96 gallon Roll Cart - $16.51
Commercial 96 gallon Roll Cart - $19.74
Commercial 4 yard Metal Container - $101.90
Commercial 6 yard Metal Container - $147.83
Commercial 8 yard Metal Container - $193.80
Olanta Municipal Dump
A staffed drop off site is available for trash, cans (aluminum, steel), plastic, glass (brown, green, clear), paper (newspaper and inserts, cardboard), aluminum pans, foil, lead-acid batteries, white goods, used oil, and yard waste.  The dump is located at 4212 Chandler Road and is open Mondays, Wednesday, Fridays and Saturdays from 7 am to 7 pm.